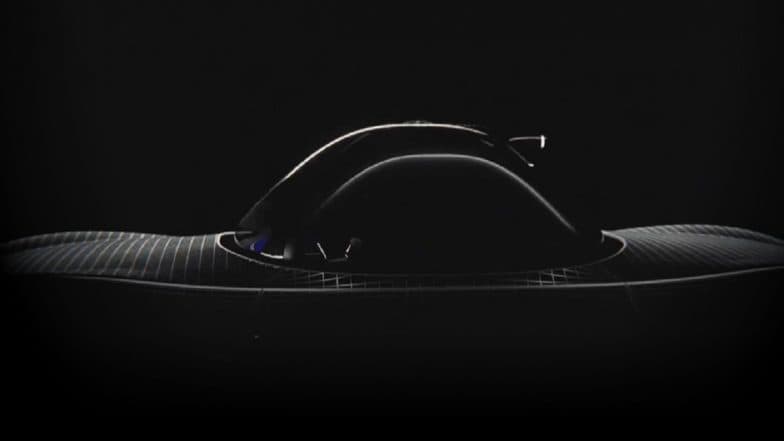 Mumbai, June 30: A California-based airline has successfully developed a flying car. The company unveiled the first prototype of the Alef Model A Electric VTOL.
The Aleph flying car is now approved for flight by the US government. It is the first all-electric vertical take-off and landing (VTOL) aircraft to receive FAA approval to fly legally over the United States. Toyota C-HR crossover 2nd generation tops the cover worldwide. Are you coming to India?
The world's first flying car, the Aleph model, receives approval
Alef Aeronautics is a "sustainable" electric transportation company. It was founded in 2015 with the aim of developing the world's first flying car. The company's first model has recently received special airworthiness certification from the Federal Aviation Administration (FAA).
"We are thrilled to have received this certification from the FAA. This brings us closer to providing people with a greener, faster commute, saving individuals and businesses time each week.That's one small step for an airplane, one giant step for a car.," Said Jim Duhovney, CEO of Aleph Aeronautics.
The Aleph flying car is the first vehicle to receive legal approval from the US government to fly. However, the new certification will limit where and for what purposes the Aleph is allowed to fly. The FAA is still developing policy on electric vertical take-off and landing (eVTOL) vehicles.
Alef Model A can drive on roads and fly over traffic. The mileage is 322km and the flight distance is 177km. The new eVTOL is equipped with eight propellers. Up to 2 people can ride at the moment.
New cars can start anywhere, on any street, and land anywhere on the other side of town. No runway required. There are no wings like traditional aircraft.
The Alef Model A features a futuristic appearance with a mesh-like structure on the upper part of the body. It is said to provide airflow for embedded electric motors, enabling vertical take-off and landing.
Aleph Model A Flying Car Prices
The production-ready version of the Alef Model A Electric VTOL will be priced at US$2,99,999 (approximately Rs 2,460 crore). It will be available on the market in 2025. Auto Insurance: Here are 5 factors that affect auto insurance premiums in India.
Aleph Aeronautics is already taking pre-orders for flying cars from individuals as well as businesses. Interested parties can do so by paying a token amount of US$150 for General Queue and US$1,500 for Priority Queue. The company is also developing additional models such as the Model Z flying sedan.
(The above article first appeared on latestLY on June 30, 2023 at 10:54 AM IST. For news and updates on politics, the world, sports, entertainment and lifestyle, visit our Please log on to the website. recently.com).


https://www.latestly.com/auto/worlds-first-flying-car-gets-approval-in-us-faa-gives-nod-to-alef-model-a-to-fly-know-everything-about-the-fully-electric-aerial-vehicle-watch-video-5235023.html World's first flying car approved in US: FAA agrees to fly Aleph Model A and knows all about all-electric aircraft (watch video)