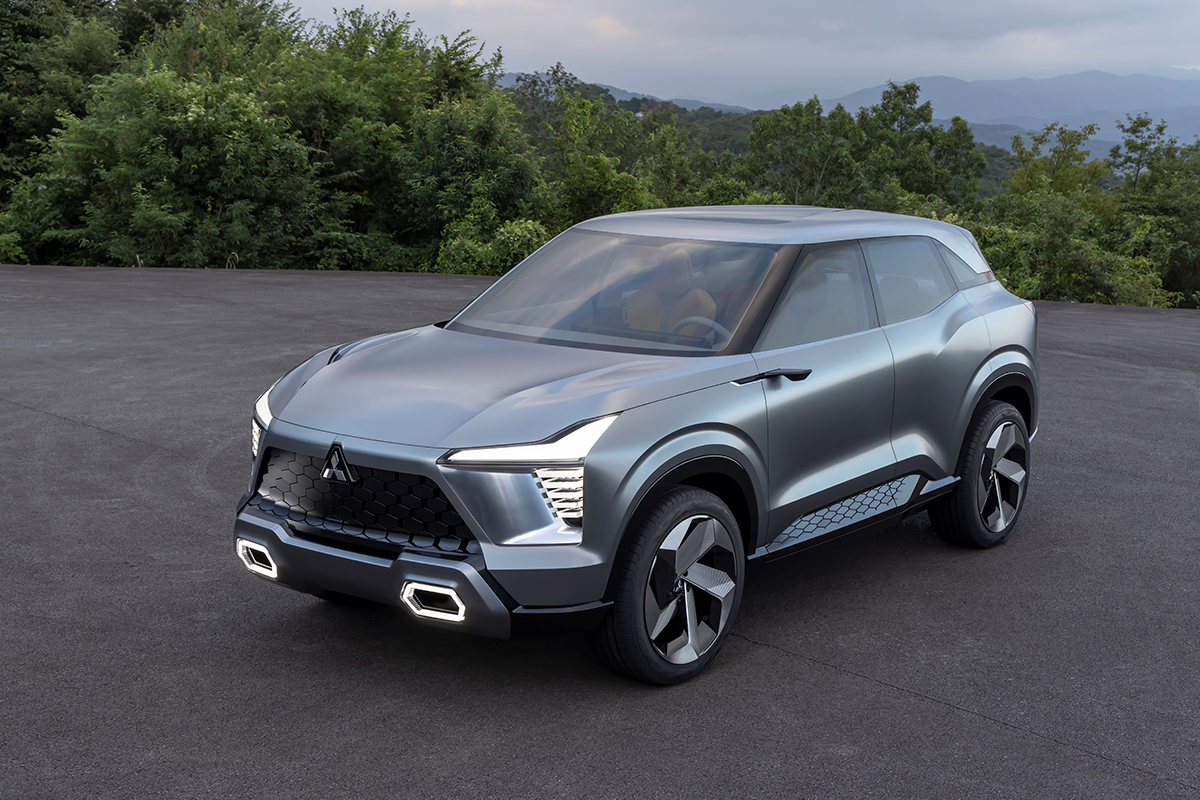 Mitsubishi Motors Corporation today held the world premiere of the compact SUV concept car "Mitsubishi XFC Concept" in Ho Chi Minh City, Vietnam.
Mitsubishi Motors Corporation (Mitsubishi Motors) today held the world premiere of the compact SUV concept car "Mitsubishi XFC Concept" in Ho Chi Minh City, Vietnam. Exhibited at the Vietnam Motor Show 2022, which will be held from October 26th to 30th.
Mitsubishi XFC Concept
The Mitsubishi XFC Concept is a next-generation compact SUV that combines the power and presence of an SUV, utility such as ease of handling, and spacious luggage space, based on the concept of "Best Buddy for an Exciting Life." , Comfort, including class-leading interior space, and safe and secure handling even on rough roads and flooded roads due to heavy rain.
Mitsubishi Motors President and CEO Takao Kato said, "In the future, we plan to add an electrified variant to our lineup and expand it to regions other than ASEAN. I would like to grow it into a core model like
The Mitsubishi XFC Concept is a compact SUV not found in the current ASEAN lineup. This complements Mitsubishi Motors' wide range of product lines tailored to the ASEAN market. Outlander and Outlander PHEV Midsize SUV. Xpander and Xpander Cross crossover MPV. The Mirage Compact Hatchback and its variation, the Attrage Sedan.
Strong and imposing design
In line with Mitsubishi Motors' design philosophy of Robust & Ingenious, the Mitsubishi XFC Concept has the aura of a compact yet powerful and impressive SUV, starting with the three-diamond emblem on the front and forming a continuous flow of smooth lines. Combining surfaces. on the sides and rear. A stylish and sporty form that matches the streets of the ASEAN region. In addition, ample ground clearance and large-diameter wheels improve handling performance on rough roads, and while achieving both toughness and agility, it expresses a full-fledged SUV style that stands out in the outdoor scene.
At the front, the Dynamic Shield Concept, which achieves both performance and protection, has evolved along the concept. The L-shaped headlights at the top of the headlight unit combine with the louver-shaped daytime running lights (DRL) at the bottom to create an iconic T-shape that gives a sense of spaciousness. The sides of the body are rich and muscular, with sculpted front and rear fender flares and character lines that express the strength and dynamism of the SUV. Like the front, the rear uses a T-shaped tail lamp, realizing a rear style that emphasizes a sense of width and stability.
The interior achieves the operability and comfort that are essential for an SUV. The instrument panel adopts a design with a horizontal tone, making it easier to sense changes in posture when driving on rough roads and improving forward visibility. Dynamic design and a series of soft pads, from the instrument panel to the door trims, provide a sense of enclosure and protection, creating a safe and comfortable interior.
Practicality with ease of handling and spacious cargo space
The Mitsubishi XFC Concept is designed to offer ease of operation, good forward visibility, easy perception of vehicle dimensions and smooth handling. The instrument panel uses a large display panel that integrates a full-digital driver display and center display, and displays three types of information necessary for driving, such as navigation and road conditions, on a single screen to create a safe and comfortable driving environment. In addition to providing a sense of advanced design. The Mitsubishi XFC Concept is also designed with practicality in mind, with ample cargo space despite its compact body size.
Comfort brought by class-leading interior space
Despite being a compact SUV, the Mitsubishi XFC concept achieves a spacious interior. In particular, the legroom in the rear seats is spacious, achieving class-leading comfort. In addition, vehicle stability control on slippery roads and a high-quality ride provide safety and security to all passengers.
Safe and secure driving on bad roads and flooded roads
With plenty of ground clearance and four drive modes (Normal, Wet, Gravel and Mud), the Mitsubishi XFC concept offers a fun, safe and sure-footed ride in a variety of weather and road conditions. Wet mode, a first for Mitsubishi vehicles, is designed to be used in ASEAN countries, enabling safe driving even on roads flooded by sudden rain showers.
sauce: Mitsubishi Motors
https://www.automotiveworld.com/news-releases/world-premiere-of-mitsubishi-motors-compact-suv-concept-carthe-mitsubishi-xfc-concept/ World premiere of Mitsubishi Motors' compact SUV concept car "Mitsubishi XFC Concept"