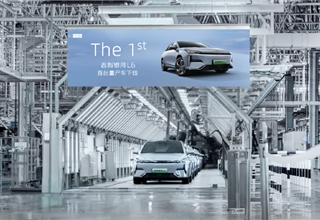 Shanghai (Gasgoo)- On September 10, Geely saw the first mass-produced unit of the inaugural plug-in hybrid electric sedan under its Galaxy new energy vehicle (NEV) product range, the Galaxy L6, roll off the production line at Geely's manufacturing base in Linhai city, Zhejiang province.
Photo credit: Geely Galaxy
Geely has already unveiled the presale prices for the Galaxy L6, with four trim levels to choose from, ranging from 128,000 yuan to 158,000 yuan. The model is set to hit the market on September 16.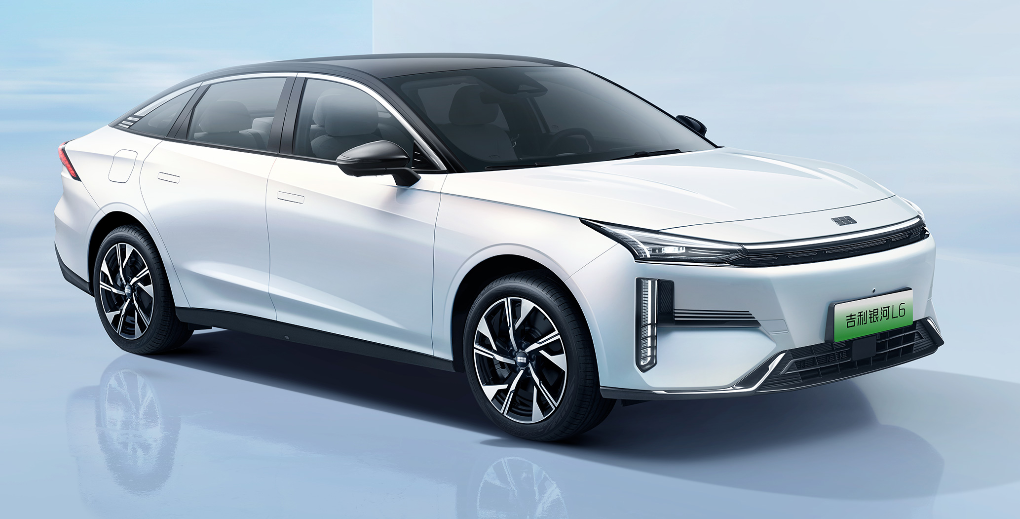 Photo credit: Geely Galaxy
The Galaxy L6, built on the e-CMA intelligent super-electric platform, boasts a distinctive family design language. Its overall aesthetic exudes simplicity, fashion, and a touch of sophistication. Both the front and rear feature through-type light strips and split-style headlights for a visually striking effect. The closed-off front grille and the brand-new logo design contribute to the ambiance of advanced technology.
Furthermore, the Galaxy L6 adopts the trendy sloping roofline, dual-tone exterior color scheme, and concealed door handles, catering to the tastes of today's youthful consumers who appreciate both tech-savviness and sporty aesthetics.
Photo credit: Geely Galaxy
In terms of dimensions, the Galaxy L6 measures 4,782mm in length, 1,875mm in width, and 1,489mm in height, with a wheelbase of 2,752mm. This positions it favorably in its segment.
Inside, the Galaxy L6 embraces a wraparound cockpit design, featuring a 13.2-inch vertical central touchscreen and a 10.25-inch full digital instrument cluster. The flat-bottomed multi-function steering wheel and a column-mounted gear selector enhance both the high-tech ambiance within the cabin.
Photo credit: Geely Galaxy
In terms of intelligence features, the Galaxy L6 is equipped with the Galaxy N OS system, powered by a Qualcomm Snapdragon 8155 chip, supporting comprehensive over-the-air (OTA) cloud updates. It boasts a range of premium features, including 256-color ambient lighting, 50W wireless smartphone charging, an in-car fragrance system, 6-way power-adjustable driver's seat, Level 2 driver assistance, a 540-degree peripheral vision system, and a dashcam, among others.
Under the hood, the Galaxy L6 is powered by a plug-in hybrid system consisting of a 1.5T hybrid-dedicated engine, dual motors, and a 3-speed DHT Pro transmission. The system delivers a combined output of 390 hp and a peak torque of 535 N·m, propelling the vehicle from 0 to 100 km/h in just 6.3 seconds. It boasts a top speed of over 235 km/h and achieves an impressive fuel consumption of 4.55 L/100 km when lack of electricity. Furthermore, it boasts a combined range of up to 1,370 km, with support for the V2L (vehicle-to-load) capability.
https://autonews.gasgoo.com/new_energy/70027991.html Geely Galaxy L6's first mass-produced unit rolls off line