Gasgoo Auto Research Institute ("GARI").
Last month's retail and fleet registrations for the ZEEKR 001 were 7,209 and 820 units respectively.
Of the ZEEKR 001 registered last month, the guidance prices for 5,992 and 2,037 units were 299,000 yuan ($41,360) and 386,000 yuan ($53,390) respectively.
By the end of September 2022, a total of 45,122 ZEEKR 001s have been registered in mainland China, with 39,556 registered in the first nine months of this year.
As of September 2022, Hangzhou still had 1,192 ZEEKR 001s registered, more than any other city in China and more than double that of next-place Shanghai. Guangzhou was another city with over 400 of her ZEEKR 001s registered. Wenzhou and Shenzhen have 382 registrations, one less than Nanjing.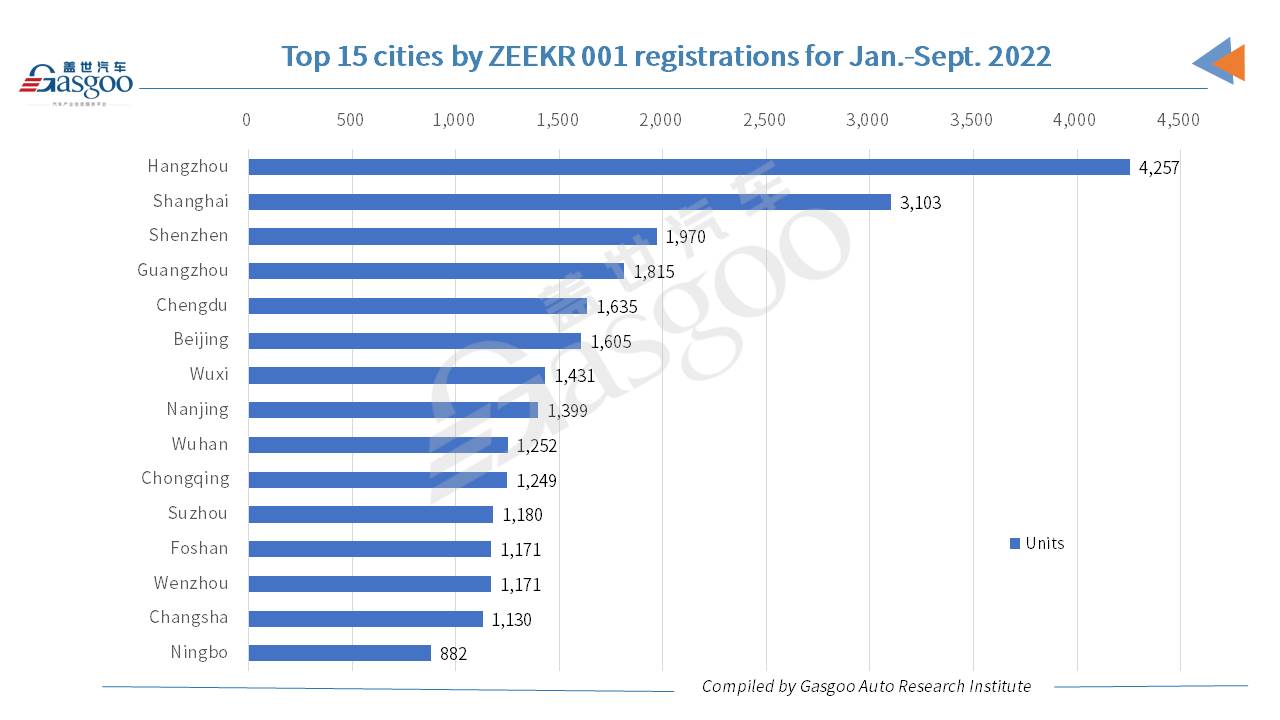 In terms of ZEEKR 001 registrations in the first three quarters, Hangzhou still outperformed other cities and was the only city with over 4,000 registrations. Shanghai was awarded as the runner-up city with over 3,000 of his ZEEKR 001s registered from January to September. period. Of the top 15 cities, cities ranked 3rd to 14th all recorded his ZEEKR 001 registrations between 1,000 and his 2,000.
https://autonews.gasgoo.com/new_energy/70021528.html Cars and Cities: ZEEKR 001 September 2022 registrations down 10.05% m/m