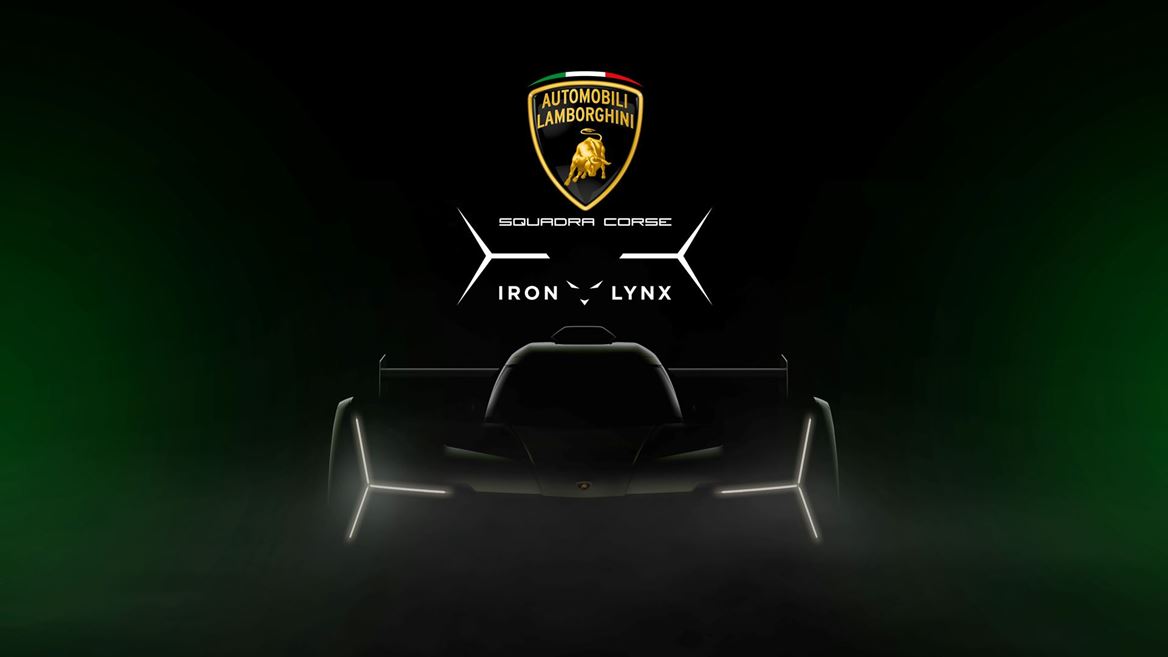 Automobili Lamborghini celebrates its 60th anniversary with the new Lamborghini Rebuerto and Huracán Stellato 'up the hill'
Automobili Lamborghini will unveil its new LMDh racing prototype at this year's Goodwood Festival of Speed. The new car will compete in some of the world's most important endurance races, including the Hypercar class of the 2024 FIA World Endurance Championship, including the 24 Hours of Le Mans. Also, his GTP class of the IMSA WeatherTech Sportscar Championship Endurance Cup includes iconic races such as the 24 Hours of Daytona and the 12 Hours of Sebring.
The car will make its debut on Thursday 13 July in a dedicated stand next to the Lamborghini Lounge adjacent to Ristorante 1963, where Lamborghini Chairman and CEO Stefan Winkelmann, Chief Technical Officer Leuven Mahr, Motor Presented by Sporting Director Giorgio Sanna and partner Iron Lynx. .
New models including the Lamborghini Rebuerto drive 'uphill' at Festival of Speed ​​2023 in the year the Italian super sports car maker celebrates its 60th anniversary[1] It is the successor to the Aventador and was unveiled earlier this year as the first V12 supersport plug-in hybrid HPEV (High Performance Electric Vehicle).Famous Goodwood also features his V10 Huracán Stellato on his track[2] With a special rally mode for dirt and loose surfaces, it makes its dynamic debut in the UK beyond the pavement.
The Lamborghini Rebuerto and Huracán Stellato will be displayed alongside the Huracán Technica outside the Lamborghini Lounge.[3] And Huracan ST0[4]Plus Urs Performante[5] It can also be seen in the Sports Car Paddock and First Glance Paddock at the Goodwood Festival of Speed ​​2023, from where it continues up the hill throughout the weekend.
Presented by Mastercard, the Goodwood Festival of Speed ​​will take place from 13-16 July 2023 at the Goodwood House Estate in Sussex, UK.
[1] This vehicle has not yet been put on the market and is therefore not covered by Directive 1999/94/EC. Fuel consumption and emissions data are in the type approval stage.
[2] Huracán Stellato fuel consumption and emissions figures; ​​Total fuel consumption: 14,9 l/100km (WLTP); CO2– Total emissions: 337 g/km (WLTP)
[3] Huracán Technica fuel consumption and emissions figures. Total fuel consumption: 14,5 l/100km (WLTP); CO2・Total emissions: 328 g/km (WLTP)
[4] Huracán STO fuel consumption and emissions figures; ​​Total fuel consumption: 13.9 1/100km (WLTP); CO2 Total emissions: 331 g/km (WLTP)
[5] Fuel consumption and emissions values ​​Urs Performante; combined fuel consumption: 14,1 l/100km (WLTP); CO2– Total emissions: 320 g/km (WLTP)
sauce: lamborghini
https://www.automotiveworld.com/news-releases/lamborghini-at-goodwood-festival-of-speed-2023-lmdh-prototype-racing-car-to-be-unveiled-in-global-premiere/ Lamborghini joins Goodwood Festival of Speed ​​2023: Global premiere of LMDh prototype racing car