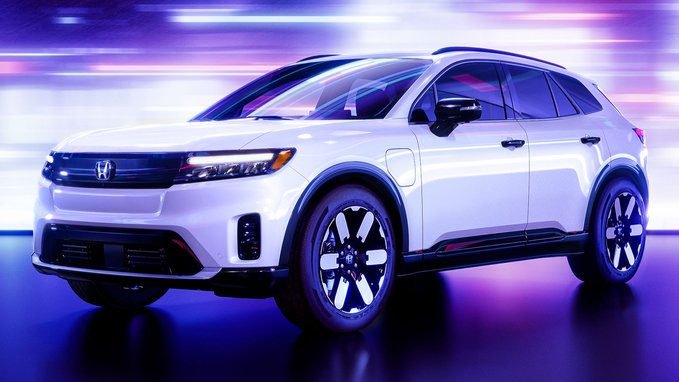 Honda is currently getting help from General Motors for its future electric vehicles, but that may not always be the case. Honda has announced plans to introduce another electric vehicle following the 2024 prologue, which will be built on a proprietary platform called e:Architecture. This "medium and large" EV is scheduled to appear in North America in 2025.
Honda I didn't say anything about EVs, but I suspect it will be an SUV of sorts. Honda claims it will be mid-to-large, so we think it could be a three-row SUV as it seems to be the most popular segment for automakers to enter the EV rush.
The SUV with three rows of seats will also fit well with the upcoming two rows of seats. Prologue EV.and AcuraThe prologue version of ZDX. It would also give Honda something GM didn't. Additionally, having its own platform will help Honda better integrate future solid-state battery technology into its EVs.
Honda announced plans to launch a new mid- to large-sized EV, while the Japanese automaker also announced plans to launch a vehicle operating system in 2025. The next EV could be the first vehicle in Honda's lineup. to get a new OS.
The upcoming medium- to large-sized EV will be one of many electric vehicles that Honda will launch. Beyond the prologue, Honda and GM claimed to be working together to develop a "new series" of affordable EVs that will go on sale in the US in 2027.
Whatever EV Honda launches in the future, it's clear that the Japanese automaker is taking a multi-pronged approach to becoming an all-electric brand.Honda plans to sell only electric and fuel cell vehicles by 2040.
Photo: 2024 Honda Prologue (top), 2024 Acura ZDX Concept (middle)
sauce: carbaz
http://www.carsdirect.com/automotive-news/industry-news/honda-announces-plans-for-large-ev Honda announces plan for large EV