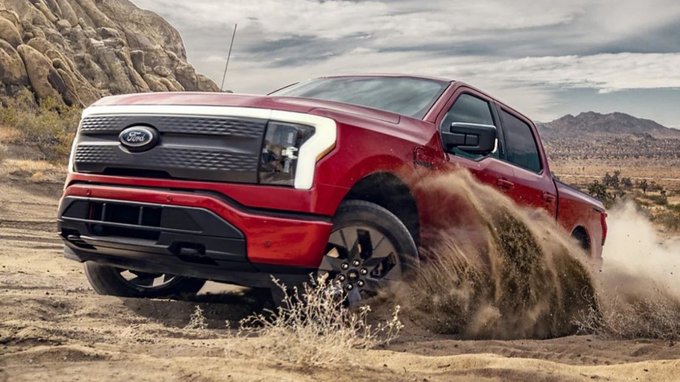 By building a nationwide Supercharger network of fast chargers, Tesla has gotten a head start over traditional automakers. Tesla's Supercharger was only available to Tesla owners, but Elon Musk announced earlier this year plans to open up the Supercharger to non-Tesla owners by the end of 2024. Musk's plans seem no joke, as Ford CEO Jim Farley just announced that more than 12,000 Tesla Superchargers will run in Ford EVs from early 2024. .
with ford Tesla Thousands of Tesla V3 Superchargers in the US and Canada have announced that they will be available to Ford EV owners through Ford's BlueOval charging network. Tesla's Supercharger utilizes the North American Charging Standard (NACS) connector, so Tesla will develop a hardware adapter that will allow current Ford EVs with Combined Charging System (CCS) ports to be charged by the Supercharger. It's a schedule. Currently Ford F-150 Lightning, E-Transit, and Mustang Mach-E use the CCS port. Ford owners will be able to pay for charging with a Tesla Supercharger through Ford's Pro Intelligence in-vehicle system or the Ford Pass app.
in the meantime ford EV owners will need to use an adapter to charge with Tesla's supercharger, but Ford's next-generation electric vehicle will have a NACS connector built in, allowing EV owners to connect to the supercharger without an adapter. become. Ford's next-generation EV with NACS connectors is expected to arrive in 2025.
This is big news for Ford owners, as it gives them access to an additional 12,000 charging stations. The Ford owner can already charge at his more than 10,000 fast-charging stations across the country thanks to U.S. Chargers. electrify americacharge points, EV Go, etc., but the extra 12,000 chargers are great. Currently, Tesla's V3 supercharger can support up to 250 kW, Tesla Model 3 Earn 75 miles chargeback in 5 minutes. We don't know how fast Ford's EVs will charge with Tesla's Superchargers.
"This gives us unprecedented access to the largest fast charger network in the US and Canada, with over 12,000 Tesla Superchargers and over 10,000 fast chargers already included in the BlueOval Charge Network. This is great news for our customers," said Ford's Jim Farley. President and CEO. "Broad access to fast charging is absolutely essential to our growth as an EV brand and this landmark deal comes as we ramp up production of our popular EVs. Mustang Mach E and F-150 LightningAnd we are preparing to launch a series of next-generation EVs from 2025. "
Ford and Tesla's partnership is great, but it puts a twist on the US' progress towards a single charging system for EVs. For example, the European Union has chosen CCS ports as the standard for EVs, while US shoppers will find his CCS, NAVS and CHAdeMO charging ports for EVs.now Nissan Adopting CCS fast charging, Ariya EV, CHAdeMO will end soon. Ford's next-generation EV will likely have both CCS and NAVS ports, and it looks like owners will have to deal with at least two different charging systems.
Photos: 2023 Ford F-150 Lightning (top), 2023 Ford Mustang Mach E (middle)
http://www.carsdirect.com/automotive-news/green-technology/ford-evs-can-use-tesla-chargers-in-2024 Ford EVs to use Tesla chargers in 2024