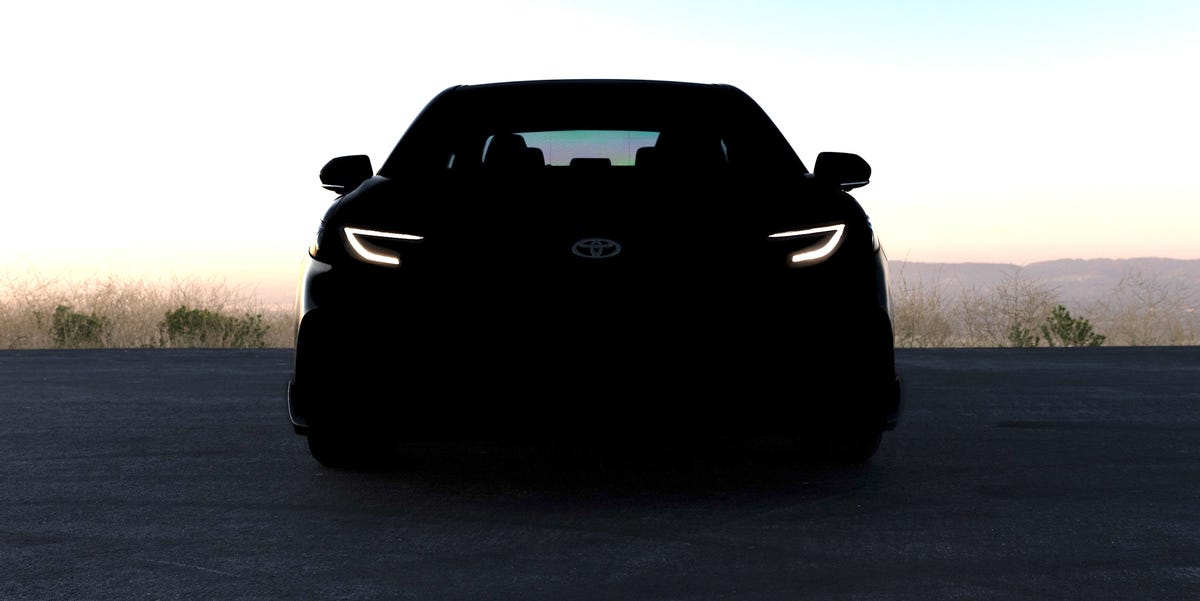 Toyota's Camry midsize sedan may be the vanilla ice cream of cars. But a lot of people like vanilla; the Camry is America's best-selling non-truck or SUV by a wide margin. And one could, like vanilla ice cream, argue the Camry is underrated with a surprising depth of flavor.
The Camry is due for an imminent overhaul; the current generation debuted back in 2017. Here's what we know about the upcoming 2025 Toyota Camry.
Advertisement – Continue Reading Below
Is this our first look at the 2025 Toyota Camry?
Toyota teased a new vehicle, asking owners to "guess what's on the horizon." We don't have confirmation it's the new 2025 Toyota Camry yet. But what's on the horizon looks more like a sedan than a new 4Runner.
Will the 2025 Toyota Camry get a new platform?
The 2025 Camry will be marketed as an all-new ninth-generation model. Though "all-new" can mean different things in the car world. The Camry was the first vehicle to get Toyota's current TNGA-K platform. Most speculation has it remaining on the platform for the next generation. The car may look similar beneath the sheet metal, though we expect Toyota to make tweaks and improvements.
What will the 2025 Toyota Camry look like?
Camouflaged 2025 Toyota Camry spy shots show that it will continue its sedan shape. Presuming it stays on the same platform, proportions should be similar to the current model. The exterior may draw design inspiration from the new Crown sedan. We'd expect modernizations on the interior, with upgrade models likely offering Toyota's 12.3-inch infotainment screen.
What engines will the 2025 Toyota Camry have?
Toyota has not confirmed anything yet. Judging from other Toyota launches, we'd expect the brand to ditch the 3.5-liter naturally aspirated V6. And it's all but a certainty Toyota offers a hybrid Camry for the third successive generation. This time, the question is whether the Camry will only come with hybrid options.
The Toyota Crown may also be the place to look for the Camry's new engine options. We could see both the 236 horsepower 2.5-liter Toyota Hybrid System engine with a CVT and the 340 hp 2.4-liter Hybrid Max engine with a 6-speed automatic. Both come standard with AWD on the Crown. Having all-wheel-drive and a hybrid together would give the Camry a big leg up over the rival Honda Accord.
How much will the new Toyota Camry cost?
The 2024 Camry model starts at $26,420 for the LE and tops at $36,845 for the XSE trim. Toyota could bump those prices up for 2025 and still have the entire lineup below the Crown's current starting price of $39,950.
When will the new Toyota Camry arrive?
More Future Vehicles We're Excited About…
Advertisement – Continue Reading Below
https://www.gearpatrol.com/cars/g45139395/toyota-camry-2025-future/ Everything You Need to Know