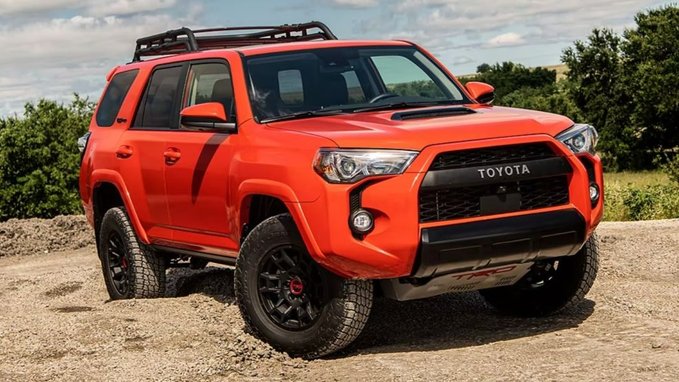 Modern cars come with more advanced safety features than ever before. Nowadays, even affordable cars come with pedestrian detection, automatic emergency braking, and forward collision warning as standard. Unfortunately, blind spot monitoring (BSM), which can stop drivers from turning into an occupied lane, tends to be optional. And as Consumer Reports points out, it can be a costly option for what's considered to be a "life-saving feature."
According to research that the organization did, BSM, can cost over $1,000 on some modern vehicles. Not only is BSM highly sought after, a national survey that Consumer Reports conducted in 2022 revealed that the majority of respondents (82% of 2,180 people surveyed) stated that it's an important feature on their next vehicle, but BSM can also reduce automobile crashes. In 2019, the Insurance Institute for Highway Safety and the Highway Loss Data Institute put out a report that stated BSM reduced injuries related to lane-change accidents by 23%.
While BSM is found to reduce accidents and to be an important feature for new-car shoppers, automakers continue to offer it as an optional feature on a lot of vehicles. Furthermore, on vehicles where it's an option, shoppers can expect to pay a lot more for the feature. Consumer Reports looked into 14 of the most popular pickup trucks and SUVs that weigh more than 4,000 pounds and found BSM to be standard on just three vehicles: Toyota 4Runner, Ford Explorer, and Jeep Grand Cherokee.
What Consumer Reports found is that BSM is not standard on any full-size pickup truck and while the feature is standard on some midsize SUVs, it's not available on all. More worryingly, some automakers bundle BSM in pricey packages.
With the Ford Bronco, for instance, Consumer Reports found that the lowest cost to get BSM is $7,730. For the Toyota Tacoma, the cost is $7,710 and the cost is $4,895 for the Jeep Wrangler Unlimited. On full-size pickups, shoppers are looking at paying $2,290 extra to get BSM with the Ram 1500, $1,760 to get the feature on the GMC Sierra 1500, $1,735 for the Chevrolet Silverado 1500, and $1,455 for the Ford F-150. Shoppers may think they're getting a value-packed vehicle by going with a lower trim, but when you start adding the necessary packages and bundles to get BSM, the value option of a car can quickly disappear.
Automakers don't have a good reason for charging shoppers for BSM in the way they do. A Chevrolet spokesperson told Consumer Reports that it comes down to providing shoppers with the best value and tech, but that's not necessarily the case if BSM costs nearly $2,000 on the Silverado 1500. It's not like automakers are open about how shoppers can get BSM with packages either. As Consumer Reports found, some bundles need to be packaged with other bundles, while other packages are only available on higher trim levels. So, getting BSM on a vehicle can be confusing.
While BSM isn't standard on a lot of midsize to large SUVs and full-size pickup trucks, it is standard on compact cars like the Hyundai Elantra and Nissan Sentra. It's strange, because the organization claims that getting BSM on larger vehicles is especially important, as larger vehicles tend to have larger blind spots. "Taller and heavier vehicles tend to have larger side and rear blind spots, and generally pose a greater risk to those outside of them when compared to smaller vehicles," said Julia Friedberg, senior policy analyst at Consumer Reports.
Another reason why BSM is an important feature to get on a large vehicle is because larger vehicles tend to do poorly in emergency braking and handling tests. At least those that Consumer Reports conducts. Based on the organization's findings in its tests, larger vehicles aren't nearly as maneuverable as smaller cars and take up more space in a lane. So, getting BSM on a larger vehicle can reduce the risk of a collision.
At the moment, Consumer Reports believes that BSM is a "life-saving feature" and has been calling on automakers to make the feature standard since 2018. For shoppers, BSM may be a pricey upgrade, but it's certainly worth it from a safety standpoint. Additionally, with more shoppers looking for BMS on new vehicles, paying to get BSM at the time of purchase could be beneficial when the time comes to sell the vehicle on the used market.
Pictured: 2023 Toyota 4Runner (Top), 2024 Jeep Wrangler Unlimited (Middle)
Source: Consumer Reports
http://www.carsdirect.com/automotive-news/awards-and-research/blind-spot-detection-can-still-cost-big-money Blind Spot Detection Can Still Cost Big Money