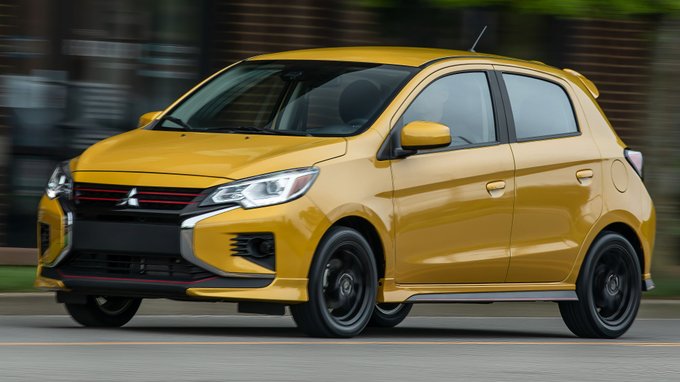 One of the cheapest cars in America is getting a price increase. According to recent order guide data, the 2024 Mitsubishi Mirage will be up to $550 more expensive than before, and have a starting price of $17,950. With fewer cars under $20,000 than ever before, the 2024 Mirage could be one of the last cheap cars.
For 2024, Mitsubishi Mirage prices will start at $16,695, or $17,950 after a destination charge of $1,095. At that price, the Mirage ES hatchback is $450 more expensive than the 2023 Mirage's MSRP of $17,500. The 2024 Mirage G4 sedan has been priced from $19,050, $550 more than the current price of $18,500.
That represents a price increase of between 2.5% and 3%, consistent with a lot of year-over-year changes. Although it was recently reported that the Mirage could be discontinued, it appears that the model will continue to be one of the cheapest new cars you can buy in the U.S. in a rapidly shrinking field of competitors.
We recently learned that the Kia Rio is going away after the 2023 model year. A year ago, Hyundai axed the Accent. The nearest competitor is the Nissan Versa with a 2023 sticker price of $17,075 with a manual transmission. With the optional CVT, the Versa starts at $18,745. 2024 Versa pricing has not yet been released.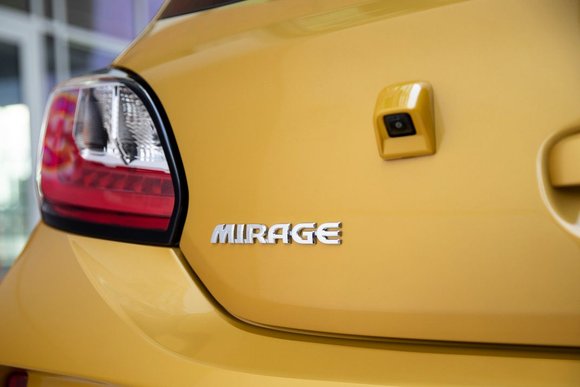 As before, the 2024 Mirage comes with a 78-horsepower 3-cylinder engine paired with a CVT. Although Mitsubishi used to offer the Mirage with a manual, it was dropped for 2023. The Mirage and the Mirage G4 remain Mitsubishi's only passenger cars amidst a lineup full of SUVs that even includes a plug-in hybrid.
Given the fact that the average transaction price for a new car was reportedly over $48,000 last month per KBB, the fact that you can still buy a car for under $18,000 is probably a good thing. However, based on what we know at this point, there may not be a lot of time left before the Mirage finally fades from view.
Explore Mitsubishi Mirage Prices & Deals
Pictured: 2021 Mitsubishi Mirage
http://www.carsdirect.com/automotive-news/industry-news/2024-mitsubishi-mirage-priced-from-17-950 2024 Mitsubishi Mirage Priced From $17,950