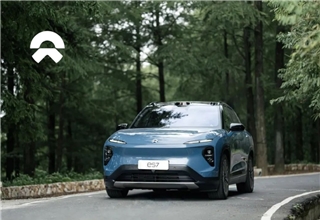 Shanghai (Gasgou)- NIO today announced that it has delivered 10,059 vehicles for October 2022, up 174.3% year-on-year and down 7.5% month-on-month.
According to company data, monthly deliveries for October were 5,979 SUVs and 4,080 sedans.
NIO ES7; photo credit: NIO
The EV startup noted monthly shipments of 2,814, 3,050, and 1,030 units of the ES7, ET7, and ET5 in October, respectively.
In the first 10 months of 2022, NIO delivered 92,493 vehicles, up 32% year-on-year, bringing the cumulative number of vehicles to 259,563 as of October 31, 2022.
In October, NIO unveiled the ET7, EL7 and ET5 for the European market at NIO Berlin 2022. These products will be gradually available to order in Norway, Germany, the Netherlands, Denmark and Sweden through NIO subscriptions, leasing programs and direct sales. user.
Please note that the number of deliveries shown in NIO's most recent monthly sales figures represent direct sales deliveries to customers and European leasing program partners, in accordance with our revenue recognition policy for vehicle sales. Nonetheless, vehicles under his NIO subscription in Europe are recognized as assets on the company's balance sheet but do not count towards announced deliveries.
On October 25, NIO signed a contract to open an international business headquarters in Jiangqiao Town, Jiading District, Shanghai. The new facility will serve as a stepping stone for his NIO's international operations, including automobile exports.
https://autonews.gasgoo.com/new_energy/70021600.html NIO October 2022 deliveries up 174.3% year-on-year