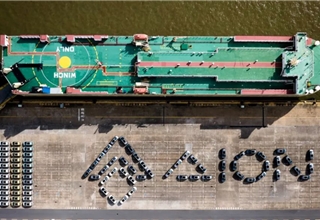 With Gasgoo Daily, we will offer daily important automotive news in China. For those we have reported, the title of the piece will include a hyperlink, which will provide detailed information.
China's monthly automobile exports reach around 500,000 units in Sept. 2023
China's automobile exports reached around 500,000 units in September 2023, jumping 36% over a year ago, Cui Dongshu, secretary general of the China Passenger Car Association, said this week via his personal WeChat account.
For the first nine months of this year, China exported roughly 3.71 million cars, representing a 60% year-on-year spike and exceeding the whole-year volume for the year of 2022.
Photo credit: GAC AION
JI YUE 01 to hit market on October 27
JI YUE, the automotive Robocar brand backed by Geely and Baidu, will put its first model, the JI YUE 01, onto the market on October 27. Presale of the model kicked off in September with a price tag of 259,900 yuan.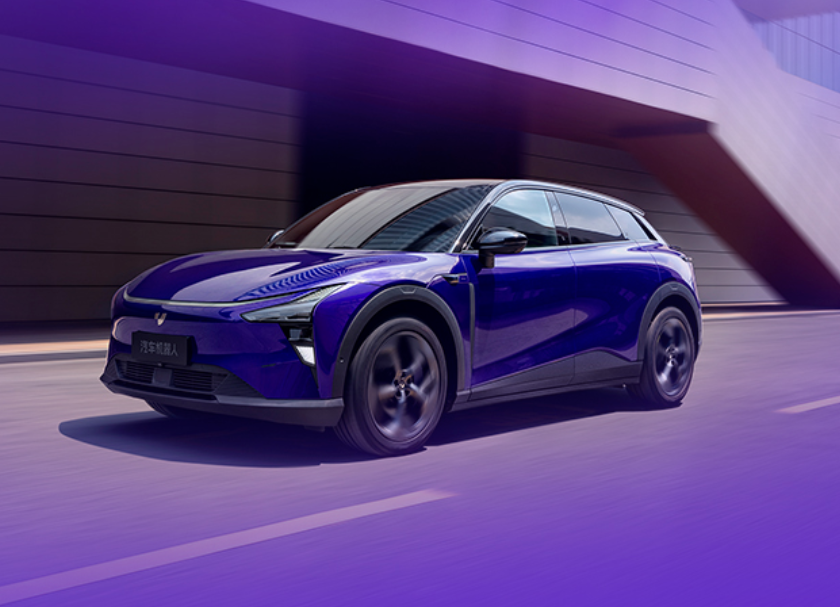 Photo credit: JI YUE
NXP semiconductors launches electrification application lab in China
On October 24th, NXP Semiconductors announced the official launch of the NXP Electrification Application Lab in China. This lab is NXP's first electrification-dedicated laboratory in the country.
FAW Jiefang, Huawei cement cooperation in AI, intelligent driving, intelligent cockpit
On October 24, FAW Jiefang Automotive Co., Ltd. ("FAW Jiefang"), the truck manufacturing company under FAW Group, and Huawei Technologies Co., Ltd. ("Huawei") stepped up their strategic partnership by signing a memorandum of understanding (MoU) that involves the cooperation in such fields as AI, intelligent driving, and intelligent cockpit.
Great Wall Motor eyes annual export volume of one million vehicles in 2025
On October 25, Chinese legacy automaker Great Wall Motor (GWM) held the GWM Investor Day 2023 in Baoding city, its homebase. Under the premise of "Go long. Go with the world.", GWM presented its accomplishments and business strategy regarding overseas markets. 
Pony.ai bags $100 million in latest financing round from Saudi Arabia's NEOM, NIF
On October 25, Chinese autonomous driving technology developer Pony.ai announced it has secured a $100 million worth of investment from Saudi Arabia's megaproject NEOM (New City of Future) and the latter's wholly-owned sub-fund NEOM Investment Fund ("NIF").
BYD displays five new energy vehicle models at Japan Mobility Show 2023
At the 47th Tokyo Motor Show (now renamed as "Japan Mobility Show"), which kicked off on October 25, BYD showcased five of its new energy vehicle (NEV) models and core technologies, being the first Chinese automaker to participate in this grand exhibition.
Highlights of XPeng's 2023 TECH DAY
On October 24, Chinese smart electric vehicle (EV) maker XPeng held its 2023 TECH DAY, showcasing its latest progress in multiple fields like intelligent driving, intelligent cockpit, electric drive system, electrical/electronic architecture (E/EA), intelligent manufacturing, flying cars, and robotics.
GAC Mitsubishi to become wholly-owned subsidiary of GAC Group
On October 24, GAC Group issued an announcement, saying its board of directors has approved the "Announcement of Related Transactions Regarding the Restructuring of GAC Mitsubishi." The restructuring plan involves equity adjustments within GAC Mitsubishi and GAC Mitsubishi Automobile Sales Company.
Upon completion of this restructuring, GAC Mitsubishi will become a wholly-owned subsidiary of GAC Group, while GAC AION will leverage the facilities of GAC Mitsubishi to lift its production capacity. Besides, GAC Mitsubishi Automobile Sales Company will be jointly held by GAC Group, Mitsubishi Motors, and Mitsubishi Corporation, ensuring continued provision of spare parts and after-sales service to GAC Mitsubishi's vehicle owners.
NETA Auto starts comprehensive vehicle sales in Indonesia
On October 24, Chinese new energy vehicle maker NETA Auto announced that the comprehensive sales of its products has begun in Indonesia, with the NETA V as its inaugural model hitting the local market with a price tag of 3.79 billion Indonesian Rupiah.
https://autonews.gasgoo.com/new_energy/70029031.html Gasgoo Daily: China's monthly automobile exports reach around 500,000 units in Sept. 2023