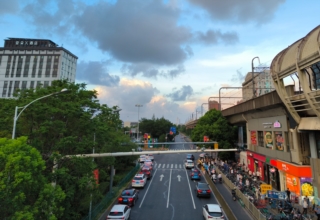 Shanghai (Gasgoo)- China's vehicle inventory alert index (VIA), which reflects the inventory pressure on automobile dealers, edged up 0.9 percentage points month on month in September 2023, according to the China Automobile Dealers Association (CADA).
The VIA stood at 57.8% last month, climbing 2.6 percentage points from the previous year.
The index in September 2023 was still above the official warning threshold (50%).
In September 2023, the VIAs of mainstream joint ventures' brands stood at 61.5%, growing 5.1 percentage points over a month ago, respectively. Nonetheless, the luxury & imported vehicle brands' and China domestic brands' monthly index reached 54.1% and 53.1%, sliding 3.5 and 3.7 percentage points from the previous month, respectively.
With the arrival of the peak season known as "Golden September and Silver October" in China, automotive manufacturers have continued to implement price reductions and consumer-friendly policies, while various auto exhibitions across the country have kicked off, said the CADA. The introduction of new models is further unleashing the potential shopping demands. Combined with effect of the double holidays (the Mid-Autumn Festival and National Day), travel demands have surged, driving the automotive market towards a growth trajectory.
However, there have been significant fluctuations in retail car prices, leading to consumer hesitancy and a potential delay in some car purchase plans until October.
In summary, the automotive market maintains steady growth, and it is anticipated that the retail sales of passenger vehicles in September would reach around 2 million units, with growth expected both on a month-on-month and year-on-year basis.
https://autonews.gasgoo.com/new_energy/70028508.html China's vehicle inventory alert index in Sept. 2023 grows MoM, YoY