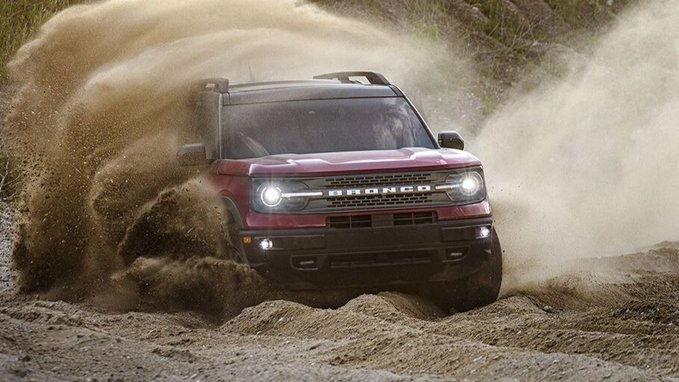 Ford's price tag for the Bronco Sport has gone up by over $2,000. According to Ford's latest order data, the base Bronco Sport has been discontinued, resulting in a significant increase in the model's starting price. The move could make the Bronco Sport even more expensive than competing SUVs for potential buyers.
At the entry-level, 2024 Ford Bronco Sport prices will start at $32,825 including destination. The Big Bend trim is the new starting point now that the Bronco Sport Base has been discontinued. In its base form, the current SUV starts at $30,810. While that's a difference of $2,015, the Big Bend's MSRP is unchanged.
At $32,825, the cheapest Bronco Sport is $3,200 more expensive than the most affordable Toyota RAV4. Even when you make a more apples-to-apples comparison with an all-wheel-drive 2023 RAV4, the Bronco Sport is still $1,800 more expensive. It's also $1,830 more than an all-wheel-drive 2023 Escape.
Having said all of that, not all shoppers may miss the base Bronco Sport. As CarsDirect reported when the SUV was first introduced, base Bronco Sports have been awful to lease because of unfavorable residual values. In some cases, we found potential cases in which the larger Ford Bronco could be cheaper to lease.
Although the base Bronco Sport wasn't exactly a stripped-down SUV, shoppers may not like having one fewer choice when it comes time to buy. If you're looking to lease, you may want to think again. Based on our analysis, it may be possible to spend less money to lease a $60,000 Wrangler 4xe plug-in in some states.
Here in California, Ford's estimated lease payment on the 2024 Bronco Sport Big Bend is $431 for 36 months with $3,714 due at signing for an effective cost of $534 per month. Meanwhile, the Jeep Wrangler Unlimited Willys 4xe is listed at $399 with $4,499 at signing for an effective cost of $524 before taxes & fees.
For the money, we consider the Wrangler 4xe one of the best SUVs to lease thanks to high residual values and massive lease discounts. If you're a Bronco Sport buyer willing to pay a premium, the latest version could be a particularly expensive prospect since there are no real Bronco Sport lease deals yet at this time.
http://www.carsdirect.com/automotive-news/industry-news/2024-ford-bronco-sport-price-increased-by-2-000 2024 Ford Bronco Sport Price Increased By $2,000