Auto News
ZF agrees to expand EPS production capacity at Anting plant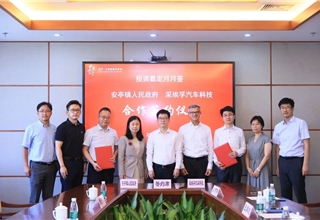 Shanghai (Gasgou)- ZF Automotive Technologies (Shanghai) Co., Ltd. (ZF Shanghai), a subsidiary of German auto parts supplier ZF, announced on August 3 that it will expand its EPS (Electrically Powered Steering) system in Shanghai Anting Economic Development Co., Ltd. Signed an investment contract with the center. production capacity in China.
Under the agreement, ZF Shanghai will expand its existing plant in Anting, Shanghai, to approximately 4,000 square meters of floor space and build a new facility there to manufacture EPS systems.
Photo credit: ZF
The new project is scheduled to go live in mid-2023. According to a ZF press release, in 2024, he could increase annual EPS revenue by more than his 1 billion yuan ($148.1 million) compared to 2022.
ZF started local production of EPS systems in China in 2010. In 2012, he became the first company in China to install his EPS system in a vehicle manufacturer. This year, we plan to begin volume production of our dual-redundant steering products that can be used in vehicles with Level 3/Level 4 autonomous driving capabilities.
The company also revealed that it has won orders for drive-by-wire steering products from local clients in 2022.
ZF Shanghai, located in Anting Town, owns a technical center and EPS manufacturing plant, develops automotive active safety systems (braking and steering systems), passive safety systems, electronic systems, ADAS, and vehicle dynamics control systems. Emphasis on As the production of tubulars, belt drives, double pinion EPS systems, etc.
https://autonews.gasgoo.com/china_news/70020992.html ZF agrees to expand EPS production capacity at Anting plant