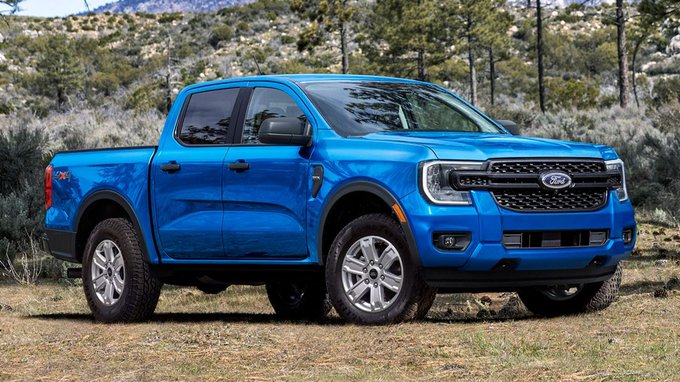 The United Auto Workers (UAW) union went on strike recently at three large automotive factories owned by General Motors, Ford, and Stellantis, reports Reuters. The walkouts include roughly 12,700 workers and have brought production of popular vehicles like the Ford Bronco, Ford Ranger, Jeep Wrangler, Jeep Gladiator, GMC Canyon, and Chevrolet Colorado to a halt. The historic strike began after contract negotiations with the three Detroit automakers failed to result in a new deal.
The strike caps off a week of failed negotiations talks between the UAW union and executives from Ford, General Motors, and Stellantis. The UAW union is reportedly asking for a bigger share of profits and stronger job security as the industry shifts to electric cars, reports Reuters. The automakers' previous contract with the UAW union expired on Thursday. UAW union president Shawn Fain stated that the union would hold off on more costly company-wide strikes for the time being.
According to the Detroit Free Press, the UAW union is calling the strike the "Stand Up Strike." Union leaders have claimed that the strike will target new plants in various waves if automakers fail to come to a new deal with the UAW union. Apparently, this strategy is "designed to keep the automaker off-guard and leverage the union's position to secure a better contract," claims the Detroit Free Press.
GM and Stellantis were both quick to release official statements once the strike went into effect. Both American brands voiced their disappointment with UAW's leadership. In its statement, Stellantis claims that it is "extremely disappointed by the UAW leadership's refusal to engage in a responsible manner to reach a fair agreement."
At the moment, Reuters reports that the UAW union wants a 40% raise for its workers and a 32-hour work week, while automakers have offered a raise of up to 20%. The UAW union is also looking for key benefits, but automakers haven't shown interest in giving unionized workers the key benefits they're seeking. The three automakers have stated that the UAW union's demands would "create an unsustainable financial situation and leave them exposed to losses" over the coming years, claims the outlet.
Ford states that the UAW's proposal would double its labor costs in the U.S. and make it uncompetitive against competitors like Tesla, which has unionized workers building its vehicles. Stellantis claims that it has gone into "contingency mode," but didn't elaborate on what that mode means for its workers or plants. GM claims that the UAW's wage and benefits proposals would cost the brand $100 billion, but failed to provide details on how it came to the estimate.
Some people may look at the UAW's request of a 40% raise and a 32-hour work week for its workers as being unreasonable, but CEOs at the head of America's largest automakers are making tens of millions of dollars every year off of record vehicle sales and higher-than-ever car prices.
Mary Barra, GM's CEO, makes roughly $30 million per year and her salary has increased by approximately 34% over the past four years. It's a similar situation with Ford CEO Jim Farley. His salary has gone up by roughly 40% over the past four years and now hovers around $21 million a year. Both CEOs are quick to point out that their salaries correlate to the performance of their companies and stock, but $20 million a year is still $20 million a year, any way you cut it.
Pictured: 2024 Ford Ranger (Top), 2024 Jeep Wrangler (Middle)
Source: Reuters
http://www.carsdirect.com/automotive-news/industry-news/uaw-strike-hits-ford-gm-stellantis UAW Strike Hits Ford, GM, Stellantis