Motorcycle
Red Bull MotoGP Rookies Cup: Race 2 Results from Austria-Roadracing World Magazine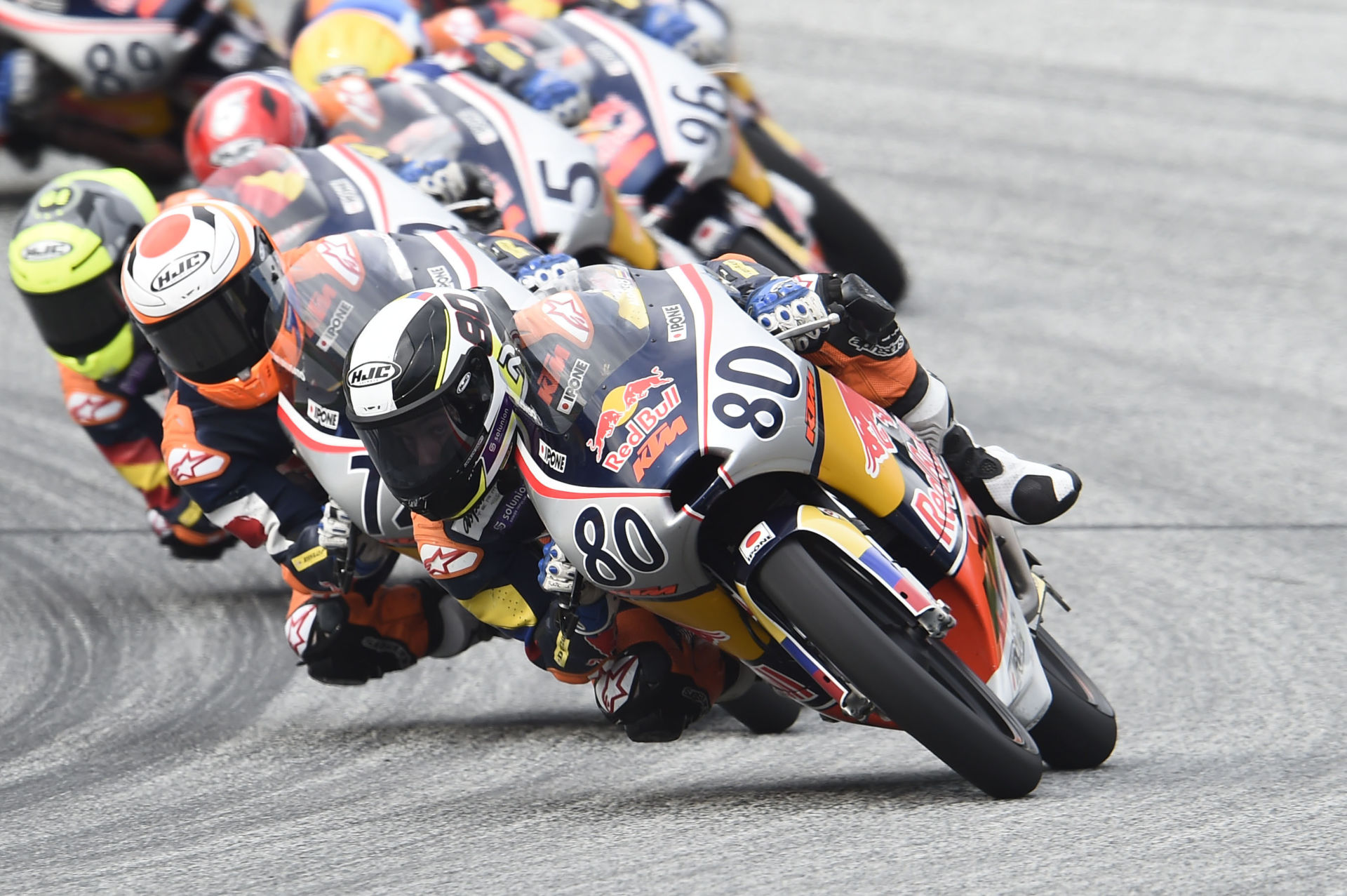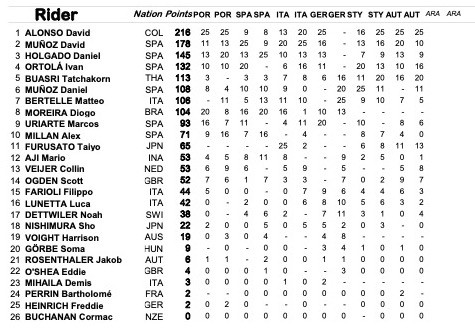 In addition, from a press release issued by Red Bull:
Alonso makes it an Austrian Rookies Cup Triple
With David Alonso winning three illustrious races in a row, the 15-year-old Colombian insisted on the 2021 Red Bull MotoGP Rookies Cup. At his tail to Spielberg's finish line was Tatchakorn Buasri, a 20-year-old Thai, led by 17-year-old Spanish Ivan Ortolá.
It was a great 13KTM lead battle in most races and Alonso couldn't escape as he did in Austrian Grand Prix Race 1 on Saturday. Arch rival David Munoz decided to hold on, but almost crashed afterwards, and his big save gave Alonso and Buasli room to breathe.
15-year-old Spanish David Munoz has finally crossed the line in 6th place, now with a 38-point difference in two races and still scoring 50 points in Motorland Aragon.
David Alonso tops
"It's been a great weekend since free practice. Yesterday was a good race. I think it's going to be tough today, but I tried to join the group and push from the first lap, but it wasn't possible."
"I was happy with my pace, but the other riders were competitive in this race and fought more laps in the group. Some riders reached their limits and were a bit aggressive, It went well."
"Then I had another opportunity and I pushed harder. Finally I could do it and only Tatchakorn Buasri was behind me."
"It was perfect because I won three races in four races here. I am confident and great for the championship. Most importantly, I have a lot of fun every time I lap on this bike. It feels good and the Aragon is ready. "
Tachacorn Buasuri on the tail
"Red Bull Ring is my second home. I'm very happy with today's race. It was a little difficult because I made a mistake on the first turn at the beginning of the race and returned to 9th place. Then push, push, pass, Passed and then done. Follow Alonso. "
"I wanted to overtake on the last lap, but he's very fast. Still, I'm very happy today. I'll win, focus, train more and keep trying."
Ivan Ortra on the podium
"This weekend was great. In the first race I had a lot of suffering in the group. I pushed a lot."
"I watched the race last night and saw what I could do and what I could improve."
"For me, this podium feels like a win thanks to yesterday's race. Thanks to everyone who supported me."
David Munoz at the limit
"Today's race was very fast. It was a difficult race for me with a bike. At a big moment near the end, it was almost a disaster and reached its limits."
https://www.roadracingworld.com/news/red-bull-motogp-rookies-cup-race-two-results-from-austria-2/ Red Bull MotoGP Rookies Cup: Race 2 Results from Austria-Roadracing World Magazine