Auto News
OEMs face a difficult battle with CO2 targets in 2021 | Automotive Industry Analysis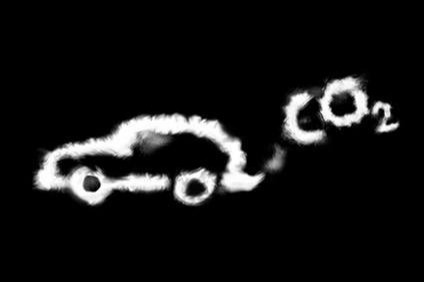 The EU sales-weighted fleet's average CO2 target will be a bit harder to reach in 2021
One of the significant impacts of COVID-19 on the European automotive market is the surge in sales of electric vehicles. In the first quarter of 2020, before the pandemic, battery-powered electric vehicles (BEVs) accounted for 3.57% of the Western European passenger car market. By the fourth quarter, BEV's market share surged to 10.71% (23% in December 2020 alone).
This was due to several factors. First, recognizing the need to meet the 2020 CO2 fleet goal, OEMs have flooded the market with new BEVs, significantly increasing customer choice. Second, we have introduced a number of incentive schemes to promote car sales to kickstart some markets suffering from pandemics. Most of these schemes had shades of green, making BEVs a more attractive proposal for consumers.
As a result, average fleet CO2 emissions per km will plummet and no substantial fines will be imposed on the manufacturer's pool of CO2 emissions if the target is not met in 2020. Fines have been paid since 2019, and a CO2 / km maker pool that exceeds the target will occur at the end of the year.
Prior to 2021, manufacturers were far from the flight path due to their compliance. The ICCT calculated that the average CO2 reduction in the market was 0.6g CO2 / km each year between 2015 and 2019. In 2021, manufacturers achieved a monthly reduction of 1 g / km.
This year it is promised to be tougher for the manufacturer's pool to avoid compliance fines. Incentives to buy electric vehicles have already ended or will gradually diminish depending on the participating countries. Second, the credits available through the European Commission's framework to promote the reduction of CO2 emissions changed its foundation in 2021. There will be no gradual credit equivalent to 3g in each maker pool in 2020 in 2021.
In addition, the so-called super credits for each BEV of the manufacturer's total of two vehicles will taper off to a 1.67: 1 basis in 2021.
Already in 2021, the Western European market saw a continuous quarterly improvement in BEV penetration seen throughout 2020 as BEV share in the first quarter of 2020 fell by 7.12% from 10.71% in the fourth quarter of 2020. Defeated. However, the market share in the first quarter of 2021 is the first quarter of 2020.
In summary, it would be interesting to see the manufacturer pool's approach to addressing the challenges of the fleet CO2 target in 2021. All indicators so far have a non-compliance fine for the pool due to no tailwind in 2021.


https://www.just-auto.com/analysis/oems-face-uphill-battle-on-co2-targets-in-2021_id201581.aspx?utm_source=analysis-feed&utm_medium=rss-feed&utm_campaign=rss-feed OEMs face a difficult battle with CO2 targets in 2021 | Automotive Industry Analysis