Technology
Bridgestone EMEA spotlights sustainable investment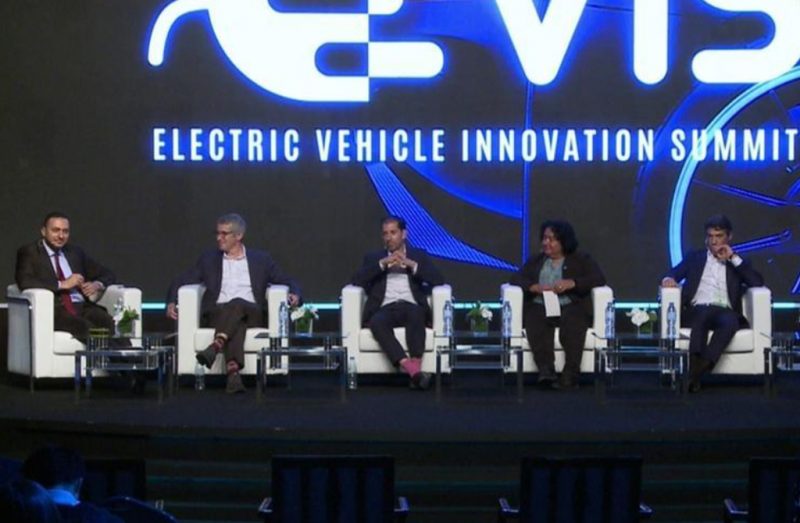 ---
BRidgestone EMEA In light of the increasing deployment of electric vehicles (EVs) and the growing demand for green mobility in the region, has highlighted a growing need for the development of high quality and sustainable tires.
Bridgestone issued a statement when it attended the Electric Vehicle Innovation Summit (EVIS) in Abu Dhabi from May 23 to 25, 2022. During the summit, the company noted the growing demand for premium tires and tire technology specific to EV requirements.
Stefano Santini, Regional Managing Director
Bridgestone Middle East, Africa
Bridgestone is committed to aligning its business model with the circular economy and carbon neutrality throughout the value chain. Recognizing that EV is a key innovation in reducing carbon emissions in the transportation sector, we are working to develop tires that can meet all the needs associated with this particular type of vehicle. "
The future of mobility
As one of the panelists at this year's rally, Sanchini shared insights into the sustainable mobility revolution at EVIS. Bridgestone executives were part of a panel discussion entitled "Investing in the Future of Mobility."
He was joined by managing partner Mike Granov.
Manib mobility
(Israel); Alex Gilbert, Head of Energy and Electricity-Transport for London (UK) Commercial Development. Sophia Nadur, Managing Partner
bp ventures
(UK); and Karine Singh, Managing Director
Total energy
(United Arab Emirates). Ahmed Samir Elbermbali, Managing Director
Clean Energy Business Council
(UAE) moderated the panel discussion.
"It is very important to invest in technologies that can support the future of transportation. To be part of the global and sustainable mobility ecosystem, we need to be more proactive in achieving our long-term environmental and goals. Bridgestone has been a pioneer in excellent products to accelerate the development and adoption of EVs, "Sanchini added.
Excellent EV tires
Bridgestone offers a portfolio of superior EV tires and tire technologies designed to offer superior handling and control, short braking distances and excellent grip in all weather conditions.
Taking advantage of the great opportunity in the EV market, major tire brands have partnered with electric vehicle startup Fisker to launch all-electric SUVs in several European markets.
again,
Arvento mobile system
, A digital fleet solution provider that provides fleet management services to customers in Turkey and the Middle East. In addition, we have partnered with Webfleet Solutions to increase the efficiency of the automotive market.
https://africaautomotivenews.com/2022/05/31/bridgestone-emea-puts-spotlight-on-sustainable-investing/ Bridgestone EMEA spotlights sustainable investment