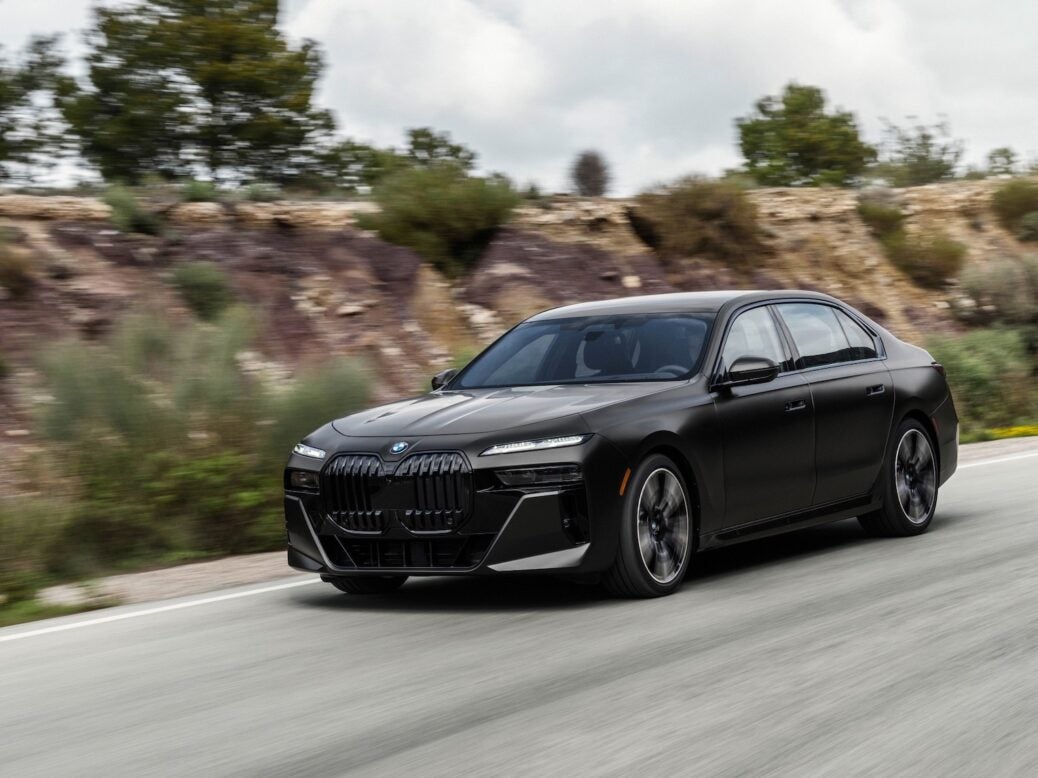 This first chapter of a series of features featuring the next generation of BMW AG vehicles will cover the BMW branded vehicles expected in the next decade.
4th generation 1 series It's still four years away. It seems likely that hatchbacks and sedans will be EVs.
G42 2 series coupe It has been produced on Line 2 at the BMW Group's San Luis Potosí plant since September 2021. After being rebuilt in 2025, it should continue to be in production until 2028.
The next news is the addition of the 218i in July (participating in the 220d, 220i, 230i, and M240i xDrive). The car is equipped with a 1,995cc 4-cylinder gasoline turbo with an output of 115 kW (156 PS) and an output of 250 Nm (184 lb ft).
Next is U06, 2nd generation 2 Series Active Tourer, There will be two PHEVs. The build will start in July. This is six months after BMW's Leipzig plant began manufacturing ICE-only variants.
The specifications are as follows:
225e, 180 kW (245 PS) 1,499 cc 3-cylinder turbo, front-wheel drive, 14.9 kWh battery, EV mode (WLTP) up to 80 km
225e xDrive, 180 kW (245 PS) 1,499 cc 3-cylinder turbo, all-wheel drive, 14.9 kWh battery, up to 80 km in EV mode (WLTP)
230e xDrive, 240 kW (326 PS) 1,499 cc 3-cylinder turbo, all-wheel drive, 14.9 kWh battery, up to 80 km in EV mode (WLTP)
The motor is integrated into a housing with power electronics and a transmission. In the AWD variation, the electric drive unit delivers torque to the rear axle while the petrol engine acts on the front wheels.
The maximum output is 326PS (150 + 177) for the 230exDrive active tourer and 245PS (136 + 109) for the 225exDrive active tourer. The charge capacity has increased from 3.7kW to 7.4kW. This means a full charge can be delivered in about 2.5 hours, or less than 8 hours via a traditional household socket. The electrical range has also been expanded compared to the first generation model, up to 49 miles based on the WLTP cycle.
Like all 2 Series AT variants, PHEVs will need to be modified in 2026 and replaced with EVs in early 2029. In fact, existing U06 electrical options may be added within a few years.
NK1 This is the internal code of the electric sedan released by BMW in 2025. It can support all possible powertrains, but it will also be the first vehicle in the EV-native Neue Klasse, RWD, FWD, and / or AWD architectures. The platform also incorporates a 350kW charging function and an 800V battery. The basic layout is a front motor or an ICE option instead, in addition to the back axle motor.
The NK1 could replace the 3 Series, but at this point New 3er It is still under development and will be available in 2026.
The CEO of BMW AG seems to have stated at the beginning of May that the Neue Klasse architecture could only be used for EVs.
"When it hits the market, it will focus on the 3 Series segment, at which point the market will grow to a reasonable size to have only one drivetrain in its architecture," Oliver Zipse said. I am. The company's first quarter financial results press conference.
Successor 4 series It should be available in 2027 (see PLDB for more information). Alternatives may use the Neue Klasse architecture.
Currently, there are few confirmed details of the 8th generation. 5 series.. According to provisional information, the model codes for sedans, touring and long wheelbase sedans are G60, G61 and G68, respectively. However, there is speculation that an extended wheelbase model for China is not needed as the sedan will be larger than the current model.
BMW announced in July 2020 that it will add an EV to the 5 Series lineup. Four months later, a media statement revealed that the future Electric 5 Series (ie, the "i5") will be manufactured in the same factory as the existing German model Dingolfing. BMW is also expected to build an electric 5er in Shenyang.
G70 7 series It was announced in April and published in the media. For the first time, there is also an electrical variant called i7. Each is 5,391 mm long and has a wheelbase of 3,215 mm.
Due to its large size, there is no long wheelbase body for this generation. And for the first time in more than 30 years, there is no variation equipped with a V12 engine. BMW will produce such a last engine in June. The final drive of the car is 12 examples of the (G11) 760ix Drive "Final V12" for the US market.
The G70's architecture is an evolution of the G11, but the name has changed from CLARWE to Flex. This reflects the fact that the platform has been thoroughly redesigned and is compatible with front, rear and all-wheel drive applications in addition to combustion engines and electric powertrains.
There is no gasoline-only engine in the European market, and all variations are somehow electrified.
The global lineup announced in April is as follows (each engine is turbocharged and linked to a ZF 8-speed automatic gearbox):
Total output and torque of 210kW (286 PS) and 425Nm from 2,998cc inline 6 including 13kW (18 PS) from 735i – 48V mild hybrid starter generator
Total output and torque of 280kW (380 PS) and 540Nm from 2,998cc inline 6 including 13kW (18 PS) from 740i – 48V mild hybrid starter generator
740d xDrive – Not available until 2023, details not yet announced
750e xDrive – 3.0 liter inline 6 with 228 kW (310 PS) and 450 Nm (332 lb-ft) plus 147 kW (200 PS) motors, 360 kW (490 PS) and 700 Nm (516 lb-ft)
M760e xDrive – 3.0 liter inline 6 development 279 kW (380 PS) and 520 Nm (383 lb-ft) plus 147 kW (200 PS) motor, total output 420 kW (571 PS) and 800 Nm (591 lb-ft)
Total output and torque of 400kW (544 PS) and 750Nm from 4,395 cc V8 including 13kW (18 PS) from 760i xDrive – 48V Mild Hybrid Starter Generator
See upcoming reports on i7 – BMW i vehicles
Reports of future models from many other manufacturers OEM Product Strategy Overview Section Just auto.
Future platform intelligence
For more information on past, present, and future models, see PLDB, the future vehicle database that is part of the global data. Automotive Intelligence Center..
!function(f,b,e,v,n,t,s)
{if(f.fbq)return;n=f.fbq=function(){n.callMethod?
n.callMethod.apply(n,arguments):n.queue.push(arguments)};
if(!f._fbq)f._fbq=n;n.push=n;n.loaded=!0;n.version='2.0′;
n.queue=[];t=b.createElement(e);t.async=!0;
t.src=v;s=b.getElementsByTagName(e)[0];
s.parentNode.insertBefore(t,s)}(window, document,'script',
'https://connect.facebook.net/en_US/fbevents.js');
fbq('init', '501151668227761');
fbq('track', 'PageView');
https://www.just-auto.com/analysis/bmw-future-cars-2022-2032/ BMW's future car-2022-2032