Technology
Ather Energy launches Ather 450X with Coimbatore and Trichy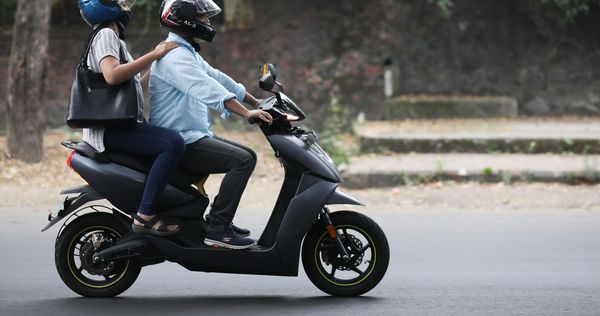 Indian electric scooter maker Ather Energy has begun shipping the Ather 450X in two more cities. The company today released a statement that it is now possible to receive or book a 450X electric scooter for a test drive at Coimbatore and Tricy.
Already making a strong mark in Chennai, Ather Energy is now expanding into three cities in Tamil Nadu, where it is located.
In addition to the test drive, Ather Energy will provide an experience center in the coming weeks that will allow Coimbatore and Tricy people to learn about vehicle features and understand the different ownership and purchasing models offered.
To meet the growing demand, Ather Energy has already installed five fast charging points Ather Grids in Coimbatore and two fast charging points in Trichy. The company has guaranteed that there will be more charging points in both cities in the coming months. So far, electric motorcycle manufacturers have already installed more than 120 public fast charging points in 18 cities in India.
Ravneet Singh Phokela, Chief Executive Officer of Ather Energy, said: In TN compared to other states. The dealer's reaction was truly commendable. This was one of the main reasons Coimbatore and Tricy opened earlier than planned. Support and support to facilitate the process. We plan to open experience centers in these cities shortly. In the meantime, consumers can enjoy a test drive or pre-order the 450X. "
The Ather 450X is equipped with a 6kW PMSM motor, a new 2.9kW lithium-ion battery and has four riding modes. In addition to eco, riding and sports, Other has introduced a new high performance mode "Warp". The Ather 450X can reach 0km to 40km / h in just 3.3 seconds in warp mode, making it the fastest scooter in the 125cc category. The Ather 450X can be charged 50% faster than before at 1.5 km / h, making it the fastest charging speed in the electric motorcycle category.
The Ather450X also has a 4G SIM card and Bluetooth connectivity, allowing riders to manage calls and music on the touchscreen dashboard. The new 7-inch touchscreen dashboard comes with a Snapdragon quad-core processor. It leverages Android open source to provide other unique features such as Google Maps navigation, on-board diagnostics, and wireless updates.
The price of Ather450X in front of the showroom £1,60,796 for Coimbatore and Tricy.
https://auto.hindustantimes.com/auto/two-wheelers/ather-energy-begins-delivery-of-ather-450x-in-coimbatore-and-trichy-41618820687400.html Ather Energy launches Ather 450X with Coimbatore and Trichy